ZO Medical and Skin Health products
Achieve a radiant, glowing complexion using the latest range from Dr Zein Obagi
CQC Registered Clinic
Expert medical advice and support
Award winning Worcestershire Clinic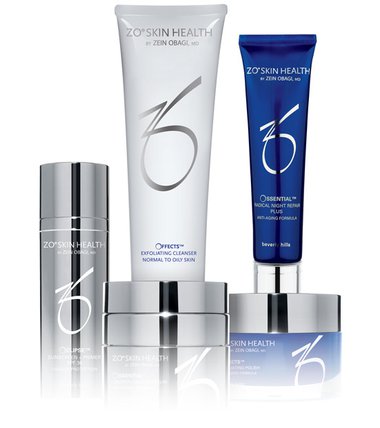 If you are looking for ZO Medical and ZO Skin Health products then Worcestershire's premier aesthetic and laser clinic can help you! We stock the full ranges of ZO Skin Health products in our Droitwich clinic and men and women in Bromsgrove and Worcestershire have had their skin transfromed by these products.
History Of ZO
For over three decades, Dr. Zein Obagi defined the concept of skin health and developed skincare treatments and programs that can create truly healthy skin. Now with the introduction of ZO Medical products and ZO Skin Health products, Dr. Obagi's next generation of therapeutic skincare products and treatments are exclusively available through skin health professionals and can be dispensed to you at our Worcestershire clinic.
ZO Skin Health
Dr Zein Obagi developed Skin Health products based on a simple theory that all skin can be made to function in a healthy way, and more importantly to remain that way!
Using cutting edge ingredients such as pure retinols, advanced antioxidants, powerful peptides and all of these in strong concentrations, ZO Skin Health products take care of your skin from the inside out.
ZO Skin Health products are results driven and evidence based. Many of them are prescription only, for which we have to carry out a face-to-face consultation, to ensure you are using the correct products and spending your money wisely! ZO skincare products have completely transformed many of our patients complexions and our nurses will be able to explain to you just why this is. We can assess your skin using our Observ skin scanning analysis machine. The Observ takes images of your skin at various depths, so you can see what is happening on the inside as well as on the outside! A bespoke ZO skincare range will then be prescribed for you.
Typically we transform skin with issues such as pigmentation, melasma, ageing, dullness and laxity, wrinkles and acne.
To Find Out More About The Amazing Results From ZO Skin Health And ZO Medical Products, Call Worcestershire's Premier Aesthetic Clinic On 01905 795028
Before & After Images
Before

After

+
Before
After
X