Natural Skin Regeneration – Dermaroller Therapy
Targeted treatment for fine lines, tightening and skin regeneration
Natural method of collagen stimulation
Minimal downtime
Appointments 6 days a week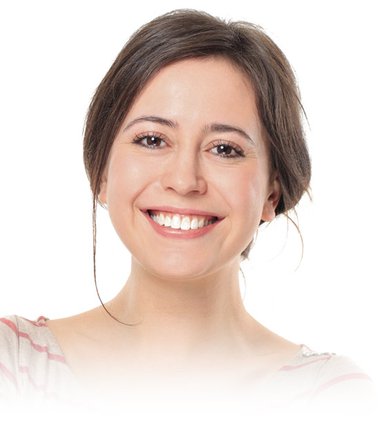 Are you looking for a clinic offering trusted and professional Dermaroller treatments in Droitwich, Worcester or the Worcestershire area? If so we are here to help. Outline Clinic are a local, friendly and professional clinic offering a consultation, please call 01905 795028 to book an appointment.
Using Genuine Dermaroller Medical Needling Therapy has been shown to improve the following:
Scars as a result of acne
Sun damaged skin
Fine lines and wrinkles of the face
Stretch marks on the skin
Genuine Dermaroller Therapy uses gentle needling of the skin, which stimulates fibroblast activity which, in turn, encourages new collagen production and skin growth.
Dermaroller medical needling treatment "tricks" the body into thinking it has received an injury, by puncturing the skin with tiny microscopic holes. Whenever our bodies are injured, a healing cascade is triggered which stimulates renewal and collagen production. This helps to replace damaged skin and encourages future skin growth that is smoother, brighter and healthier.
Our Dermaroller Droitwich Clinic Procedure
We use the eDS system; the Genuine e-dermastamp, which is the latest technology from Genuine Dermaroller. This system creates thousands of microscopic columns in the skins surface. The columns penetrate 0.1mm in width into the dermis of the skin, and these columns close up after around 24 hours, as the skin begins to regenerate. The process involves the use of a topical anaesthetic that numbs the skin and ensures that the treatment is comfortable.
After the procedure the skin will begin to regenerate and repair. Over time new collagen is formed before the body builds new skin cells. The whole process can take up to 6 weeks before visible results appear, and the process will continue to produce great skin results in the coming weeks, ultimately resulting in long lasting great skin.
Genuine Dermaroller Therapy normally consists of 3 - 4 procedures with a gap of 6 weeks between each treatment. It is possible that some types of scarring such as acne scars may take 5 or more sessions, but Mary will be able to provide the best course of action.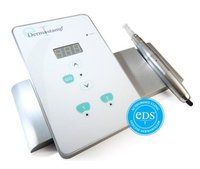 The eDS dermaroller system has the benefit of adjustable needle length to suit different areas of the face and body, and has greater precision than the older manual needling procedure. It also has the added facility of incorporating a mesotherapy effect as the eDS system has a chamber whereby added ingredients can be administered.
Step by Step Natural Skin Regeneration – Dermaroller Therapy
The first step to take is to book a consultation with one of our highly experienced Clinic Practitioners. You will run through your full medical history and the treatment will be explained to you. If you decide to go through with Dermaroller, an appointment with one of our practitioners will be arranged for you.

Some redness will occur and the skin will feel hot and flushed for a couple of days. This is normal. You will be given a cream to use after the treatment and you will be advised to stop using your usual skin regime for a few days.

Topical anaesthetic cream will be applied to your skin before treatment. This numbs the skin. Then the micro needling treatment is done using an electronic device which delivers millions of small punctures. The treatment is minially invasive and not uncomfortable.
Summary of treatment
Procedure Time Up to 60 mins
Downtime 2-3 days
Anaesthetic Topical
Risks / Complications Redness, swelling, irritation
Back To Work 24 Hours
Duration Of Results Lifelong with maintenance
Results Results visible approx. 4 weeks after first treatment, for best results course of 3 treatments, 6 weeks apart, are advised.
Before and After Images
Before

After

+
Before
After
X
| Medical Needling | Single | Course of 4 |
| --- | --- | --- |
| eDS Genuine Dermaroller Eyes or Cheeks only | £130 | £425 |
| eDS Genuine Dermaroller Full Face | £199 | £650 |