Laser Hair Removal Treatment
No more plucking, threading, waxing or shaving!
25 years experience in safe laser treatment
CQC Registered Award-Winning Clinic
Appointments 6 days a week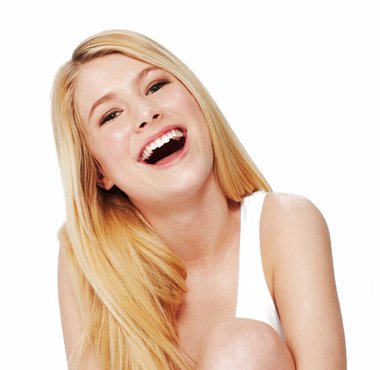 Decided to get rid of unsightly hair and are looking for the best clinic for treatment? If so then we offer laser hair removal in Droitwich, Bromsgrove, Worcester or Worcestershire at our state-of-the-art clinic. Outline Clinic are the experts. Feel free to call us to arrange a visit and consultation on 01905 795028. Laser hair removal offers a long term solution for unwanted hair, without the need for shaving, waxing or messy depilatory creams. At our laser hair removal Droitwich, Worcestershire clinic, we have expert knowledge in medical laser technology and Mary, our clinic nurse, trains doctors, nurses and aestheticians throughout the UK in Dermatology Laser Applications. Additionally, Mary is a member of the British Medical Laser Association (BMLA).
THE LASER HAIR REMOVAL PROCESS
The laser emits a focused light that is absorbed by pigment in the hair; this in-turn damages and weakens the shaft, the bulb and the bulge of the hair cell, whilst at the same time sparing the surrounding tissues. The hair cell is destroyed only during its growth stage and this is why you will require several laser hair removal treatments to complete the process. As the laser works by destroying the pigment of the hair, darker hair is easier to remove by this process. For this reason, blonde, red or white hair doesn't respond well to laser treatment.
Step by Step Laser Hair Removal Treatment
The first step is to arrange to come and see us for a consultation with one of our highly experienced therapists. You will see the therapist who is an expert in your condition and will be performing the treatment. We will go through your medical history and all the of the treatment and options will be explained to you, including the costs involved. If you decide to go ahead with Laser Hair Removal then an appointment with the practitioner will be arranged for you.

Some redness may occur on the skin after the treatment, but this should not last longer than 24 hours. You should avoid direct sun light and heat treatments for 24 hours after having the treatment; it is recommended you wear SPF on areas that cannot be covered.

During the treatment you will feel a warm sensation as the laser moves along the skin targeting the hair follicles underneath; the laser will not cause any damage to your skin.
Summary of treatment
Procedure Time Dependent On Area Size
Downtime None
Anaesthetic None
Risks / Complications Itching on the treated area
Back To Work Immediately
Duration Of Results 6 Treatments
Results Reduction Of Hair Growth
Before and After Images
Before

After

+

Before

After

+
Before
After
X
FAQ's About Laser Hair Removal Treatment
Our laser hair removal Droitwich clinic offers treatment that is suitable for most people, even those with the most sensitive skin. The vast majority of patients describe the sensation of laser treatment as tingling. The laser doesn't damage the surrounding skin cells or tissue and even cools the skin before the laser pulse, using a cold cryogen spray. Treatment is extremely fast so any discomfort doesn't last long.

At Outline Clinic we use two different Cynosure lasers in our laser hair removal Worcestershire clinic; a long pulsed Alexandrite laser and a long pulsed Nd:YAG laser. This means patients with any skin type can be treated safely. Some lasers are not suitable for those with darker skin tones and this is why we have two different lasers to enable us to treat all skin colours.

The precise amount of treatments you require varies depending on the individual and the type of hair you are looking to remove. This will be assessed during your consultation; however, it is normally a course of 6 to 8 treatments.