Skin Peel Treatments
Revive and restore your complexion with our bespoke skin peels
Appointments 6 days a week
Expert medical advice and support
Minimal downtime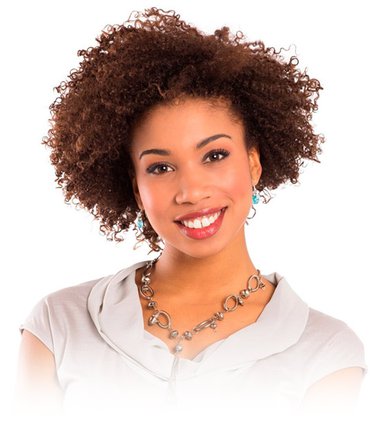 When you come to our Skin Peel Worcestershire clinic you will feel immediately relaxed and your skin will be revitalised. Our friendly and knowledgeable staff are here to advise on the best course of action, to achieve the very best results.
The skin peels that we perform in our Droitwich Clinic are either superficial or medium depth. The depth of the peel we recommend depends on the problems you wish to address with skin peels. Problems such as pigmentation, sun damage and fine lines are best treated with one of our medium depth peels.
Benefits of Skin Peels:
A fresh and smoother texture to your skin.
The removal or reduction of wrinkles or fine lines.
Reduces pigmentation problems.
Complexion and skin texture is improved.
Superficial Skin Peel Treatments
Superficial peels include glycolic acid peels, Obagi Blue Radiance Peels, ZO Stimulating Facial and the HydraFacial Peel. These peels are all designed to give a glow to the skin and they will improve radiance and texture. They are especially good for a special occasion – indeed the Hydrafacial Peel is also known as the "Hollywood Red Carpet Facial"! This is because the ingredients will remove dead, dull skin cells and skin then becomes brighter. It takes around 3-4 days for your skin to look its best after a superficial skin peel, so bear this in mind if you are preparing for a special occasion, such as a wedding! After 4-6 weeks, dead skin cells start to build up again, so we recommend having a superficial skin peel every 6 weeks.
Medium Depth Skin Peel Treatments
Medium depth peels such as ZO 3-Step Peel and TCA peels work slightly deeper in the skin. Your skin will need preparing for the skin peel, by the use of home care products for at least 4 weeks prior to the treatment. There will be some "down time" associated with these types of skin peels, typically around 5-7 days, where the dead layers of skin will literally peel away to reveal fresh, glowing skin underneath. These peels are best repeated around 3 times per year to maintain the best results.
Step by Step Skin Peel Treatments
The first step to take is to book a consultation with one of our highly experienced Clinic Practitioners. You will run through your full medical history and the treatment will be explained to you. If you decide to go through with Skin peel treatment, an appointment with one of our practitioners will be arranged for you.

Some slight flushing to the skin may be present for around 1-2 hours. Makeup can be reapplied immediately after treatment if desired. Your skin will feel at its best around day 3-4 after treatment.

Your skin may tingle whilst the peel solution is applied. This stops when the acid is neutralised.
Summary of treatment
Procedure Time 15-30 mins
Downtime None expected
Anaesthetic None
Risks / Complications Redness, irritation, some flaking
Back To Work Immediately
Duration Of Results Ongoing with maintenance
Results A course is recommended for best results; skin glows immediately
Before and After Images
Before

After

+
Before
After
X
FAQ's About Skin Peel Treatments
If you don't want to see any visible peeling after your skin peel treatment, then we would recommend one of our superficial skin peels, such as glycolic acid or Fire & Ice. These are "lunchtime" procedures and there is minimal down time associated with these procedures.

Yes you do! The ZO 3 Step peel is an intense skin peel that carries a risk of changed pigmentation if your skin is not properly prepared prior to the peel. Your skin needs to be acclimatised to strong Retinol products before we can peel you to this depth.

Most patients describe the ZO 3 Step Peel as an intense heat, however it is performed very quickly and typically takes only 3-5 minutes. The heat intensity dies down very rapidly after the peel.

We only carry out our skin peel treatments within our Droitwich Clinic. When you are having a procedure like this, it is important for us to be able to monitor small changes in your skin as this indicates the level at which the peel ingredients are active. For this it is vital that we have adequate lighting during the procedure. It is also extremely important to maintain a scrupulously clean environment during skin peeling to reduce any risk of cross infection. For these reasons we do not perform any of our procedures in a beauty salon or home environment and this ensures your safety and well being. Your safety is our priority and because we are a medical led clinic, we adhere to very strict protocols in every aspect of your care.
| Skin Peels | Single | Course x 6 |
| --- | --- | --- |
| Glycolic Peel | £65 | £325 |
| HydraFacial | £99 | |
| ZO Stimulating Peel | £90 | £450 |