Excessive Hair Condition
Tackle the problem of unwanted hirsutism using the latest laser technology
Fast, safe and effective treatment
Suitable for all skin types
Administered in a safe environment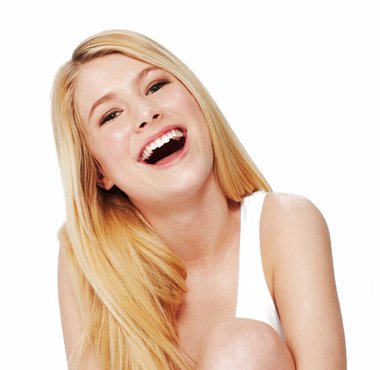 Many men and women suffer with unwanted hair. It's a nuisance and the problems of removing it can leave us with other issues affecting our skin. Men can have shaving rash trying to remove beard growth, and women can suffer with ingrowing hairs trying to remove hair from underarms and bikini lines. And that's before we think about just having unwanted hair in embarrassing places.
Excessive facial hair is known as hirsutism and can affect many women and can be present for many reasons, including ethnicity, genetic background, hormoneimbalances, polycystic ovarian syndrome, certain medical conditions (eg under active thyroid) and even some medicines can cause unwanted hair growth.
Unwanted hair problems affect most of us at some point and the costs involved in removing hair over a lifetime can be a scary prospect! Buying razors over a lifetime, or paying for waxing again over a lifetime soon adds up.
Fortunately there is a solution in the form of laser hair removal. As Worcestershire's premier laser and aesthetic clinic, we are proud to offer treatment on Candela laser equipment – the gold standard in laser hair removal. Laser hair removal is not to be confused with cheaper IPL alternatives that are available in many beauty salons.
Treatment with Candela lasers is fast, safe and effective and suitable for all skin types. Laser hair removal works by targeting the pigment in the hair follicle over a number of sessions, which causes long-term damage and a permanent reduction in hair growth. The risks associated with laser treatment using the Candela laser are reduced due to a patented cooling system, which is built into the laser, and this avoids messy gels and uncomfortable cold air blowing.
This is what one of our clients has to say about her experience at our clinic with our Candela GentleMax laser.
Laser Hair Removal"I highly recommend the Outline Clinic, they are always asking if I'm OK or need to have a break during my sessions. They are also SO thorough, politely getting in all the nooks and crannies, I am so comfortable with the clinic.....
I HIGHLY recommend this particular laser and the staff at Outline, it only costs £79 per session for full bikini and underarms. I am so pleased with the results that I am now going to start on my face! Woohoo! Bye bye threading!"
We can remove hair from all parts of the face and body, with the exception of the immediate eye area, and we regularly treat the full body, top-to-toe! If you would like to find out more about the treatment, call to arrange to see us or read more about our laser hair removal
Step by Step Excessive Hair Condition
The first step is to arrange to come and see us for a consultation with one of our highly experienced therapists. You will see the therapist who is an expert in your condition and will be performing the treatment. We will go through your medical history and all the of the treatment and options will be explained to you, including the costs involved. If you decide to go ahead with Laser Hair Removal then an appointment with the practitioner will be arranged for you.

Some redness may occur on the skin after the treatment, but this should not last longer than 24 hours. You should avoid direct sun light and heat treatments for 24 hours after having the treatment; it is recommended you wear SPF on areas that cannot be covered.

During the treatment you will feel a warm sensation as the laser moves along the skin targeting the hair follicles underneath; the laser will not cause any damage to your skin.
Summary of treatment
Procedure Time Dependent On Area Size
Downtime None
Anaesthetic None
Risks / Complications Itching on the treated area
Back To Work Immediately
Duration Of Results 6 Treatments
Results Reduction Of Hair Growth
Before and After Images
Before

After

+

Before

After

+
Before
After
X
FAQ's About Excessive Hair Condition
Our laser hair removal Droitwich clinic offers treatment that is suitable for most people, even those with the most sensitive skin. The vast majority of patients describe the sensation of laser treatment as tingling. The laser doesn't damage the surrounding skin cells or tissue and even cools the skin before the laser pulse, using a cold cryogen spray. Treatment is extremely fast so any discomfort doesn't last long.

At Outline Clinic we use two different lasers in our laser hair removal Worcestershire clinic; a long pulsed Alexandrite laser and a long pulsed Nd:YAG laser. This means patients with any skin type can be treated safely. Some lasers are not suitable for those with darker skin tones and this is why we have two different lasers to enable us to treat all skin colours.

The precise amount of treatments you require varies depending on the individual and the type of hair you are looking to remove. This will be assessed during your consultation; however, it is normally a course of 6 to 8 treatments.