A-List Celebrity Hydrafacial
Revitalise, tighten and maintain skin health with the latest celebrity-loved treatment
Administered in a safe environment
Bespoke treatment to target specific areas
Appointments 6 days a week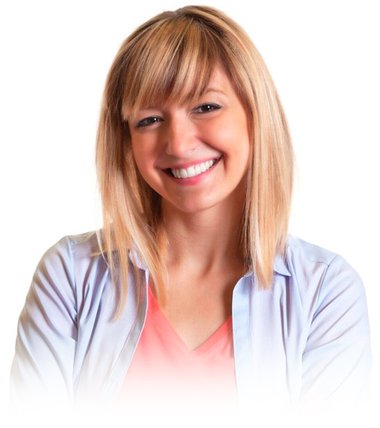 If you want to add an additional wow factor to your HydraFacial treatment, then our A-List Laser HydraFacial is for you!
Combining two treatments gives the ultimate in skin regeneration!
The A-List Celebrity Laser HydraFacial uses the benefits of HydraFacial, alongside the power of laser skin tightening. The treatment is suitable for younger skins with minimal photoageing, such as those in their 20's – 40's.
The HydraFacial is the ultimate hydra-dermabrasion skin detoxifying treatment. Hydrafacial is used to treat various skin conditions, such as fine lines, sun damage, acne, pigmentation and oily skin. It is also the basis of our "Skin Health for Life" regime, which restores and promotes healthy, radiant skin and is a favourite of many celebrities including Alex Gerrard, Beyonce, Marie Osmond and Kate Winslet. This part of the treatment is used for detoxifying the skin, and the stages include:
lymphatic drainage
deep cleansing and exfoliation
skin peel
extraction of blackheads
hydration and vortex system
After the HydraFacial treatment, the laser treatment is carried out instead of the LED rejuvenation step. Using long pulsed Nd:Yag technology, skin may be tightened by the activation of collagenesis. The treatment feels warm and the skin will be heated to a specific temperature to stimulate collagen renewal.
For the ultimate upgrade to this treatment, and to feel like a real celebrity, we recommend upgrading this treatment to include the LED Rejuvenation Mask. This luxury anti ageing treatment is rated by celebrities such as Jessica Alba, Kourtney Kardashian, Kate Hudson, Alex Gerrard, Leanne Brown and Chrissie Teigen.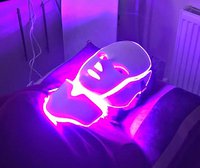 This mask, resembling the one in Phantom of the Opera, is packed full of LED lights and has several modalities, and can be used for rejuvenation, acne and wound healing.
Step by Step A-List Celebrity HydraFacial
The first step to take is to book a consultation with one of our highly experienced Clinic Practitioners. You will run through your full medical history and the treatment will be explained to you. If you decide to go through with, A List Hydrafacial, an appointment with one of our practitioners will be arranged for you.

Some slight flushing to the skin may be present for around 1-2 hours. Makeup can be reapplied immediately after treatment if desired. Your skin will feel at its best around day 3-4 after treatment.

The treatment has various stages, some of which will feel wet. There may be very slight tingling when the peel solution is applied. If you are using Vitamin A creams such as retinol, you must discontinue these 2-3 days before the treatment.
Summary of treatment
Procedure Time 60 mins
Downtime None expected
Anaesthetic None
Risks / Complications Allergy, minimal redness
Back To Work Immediately
Duration Of Results Ongoing with maintenance
Results Immediate; best results seen a few days after treatment
Before and After Images
Before

After

+
Before
After
X
FAQ's About A-List Celebrity HydraFacial
Initially we would recommend a course of 6 treatment at weekly intervals if you are trying to correct a problem, such as blackheads, oily / acne skin or pigmentation. With "Skin Health for Life" we recommend a Hydrafacial treatment every month to maintain the best results.

Our costs for Hydrafacial start at just £95 for the Express Hydrafacial experience. It is more cost effective to purchase the treatment on our "Skin Health for Life" package, and this works out to around the same cost as a Costa coffee each day!

The treatment is carried out at our bespoke luxury aesthetic clinic based in Droitwich. We have ample free car parking. Your treatment will be performed with the expert hands of one of our skin health practitioners who can advise which regime will best suit your skin needs.
Pricing
HydraFacial
We have several direct debit plans available for this treatment starting from just £25 per month!
We also run "Flawless Fridays" where you can pay for a HydraFacial Express, and upgrade to the full version for free.
| Hydrafacial | Single | Course x 6 | Course x 12 |
| --- | --- | --- | --- |
| Express HydraFacial | £79 | £395 | £711 |
| Skin Health for Life HydraFacial | £99 | £495 | £891 |
| Anti Ageing HydraFacial + Zo Peel | £135 | £675 | £1215 |
| Anti Ageing HydraFacial + Dermabuilder | £135 | £675 | £1215 |
| Anti Ageing HydraFacial + Britenol | £149 | £745 | £1341 |
| Acne HydraFacial | £99 | £495 | £891 |
| A-List Celebrity Laser Hydrafacial | £145 | £725 | £1305 |
HydraFacial Express - 4 Times per Year
Unlimited 10% savings on all retail skincare products
4 HydraFacial Express Treatments (worth £316)
1 Complimentary Back, Neck & Shoulder Massage
Unlimited 10% savings on retail skincare products
Total value: £420
Save £125
Package offer: £295
£25 per month for 12 months
Reference: HFE001
HydraFacial Express - 6 Times per Year
6 HydraFacial Express Treatments (worth £570)
2 Complimentary Back, Neck & Shoulder Massage
Unlimited 10% savings on retail skincare products
Total value: £650
Save £165
Package offer: £485
£40 per month for 12 months
Reference: HFE002
HydraFacial Express - 12 Times per Year
12 Hydrafacial Express Treatments (Total value £1140)
4 Complimentary Back, Neck & Shoulder Massage
Unlimited 10% savings on retail skincare products
Total value: £1300
Save £465
Package offer: £835
£69 per month for 12 months
Reference: HFE003