Stretch Marks
Reduce the appearance of unwanted stretchmarks with the help of our medical expert team
Help fade stretchmarks safely and quickly
Tightens loose skin
Treatment administered by medical experts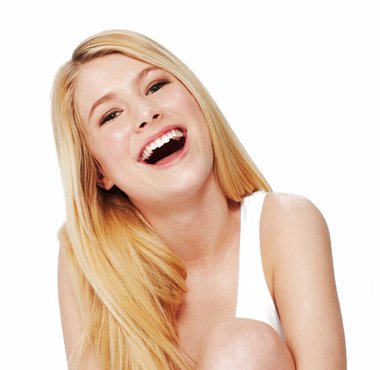 Stretch marks are narrow scars that appear on the skin, both in men and women but are most common during and after childbirth.
When the skin is stretched over a short period of time, tears can form in the dermis (deeper layers of skin). This is common during pregnancy, but also it can happen during rapid weight loss and growth spurts during puberty. Stretch marks can appear on the abdomen, but are also common on thighs, buttocks, arms, chest and back.
They form initially as darker and more purple, and when mature (which normally takes up to 2 years) then fade to a silvery colour. It may be possible to speed up the maturity of stretchmarks by use of a laser, typically a pulsed dye laser. This can help to fade the colour of the stretchmarks so they appear more silvery in colour. However, this laser treatment will not help the texture of the stretchmarks.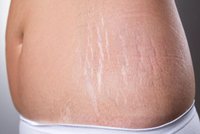 Most people dislike their stretchmarks and some can find them embarrassing. Men and women in the Droitwich and Worcestershire area have requested stretch mark removal at Outline Clinic, and we offer the following treatments.
Treatment for Stretch Marks
Micro Needling
This can take the form of:
Dermaroller – small needles located on a barrel are rollered over the skin causing tiny micro punctures. This stimulates the body's healing cascade to produce collagen building, therefore restoring fresher looking skin
Dermapen – this is an electronic version of dermaroller, where an electronic device is used to vibrate on the skin causing micro punctures, and stimulating collagen production in a similar way to dermaroller
Dermastamping – this is a form of percutaneous needle induction(PIN) where controlled injuries are inflicted on the skin, again stimulating the collagen induction through a controlled healing cascade.
Fractional Skin Resurfacing
Fractional Skin Resurfacing (FSR) is carried out using EndyMed Radio Frequency Skin Tightening. This uses radio frequency waves to stimulate renewal in the deeper layers of the dermis. This rejuvenates the skin, and can help to reduce the appearance of small scars, fine lines and wrinkles,stretchmarks and rough skin.
Step by Step Stretch Marks
The first step to take is to book a consultation with one of our highly experienced Clinic Practitioners. You will run through your full medical history and the treatment will be explained to you. If you decide to go through with stretch mark treatment, an appointment with one of our practitioners will be arranged for you.

Some redness will occur and the skin will feel hot and flushed for a couple of days. This is normal. You will be given a cream to use after the treatment and you will be advised to stop using your usual skin regime for a few days.

Topical anaesthetic cream will be applied to your skin before treatment. This numbs the skin. Then the micro needling treatment is done using an electronic device which delivers millions of small punctures. The treatment is minially invasive and not uncomfortable.
Summary of treatment
Procedure Time Up to 60 mins
Downtime 2-3 days
Anaesthetic Topical
Risks / Complications Redness, swelling, irritation
Back To Work 24 Hours
Duration Of Results Lifelong with maintenance
Results Results visible approx. 4 weeks after first treatment, for best results course of 3 treatments, 6 weeks apart, are advised.
Before and After Images
Before

After

+
Before
After
X