MediFacials
Appointments 6 days a week
Expert medical advice and support
Minimal downtime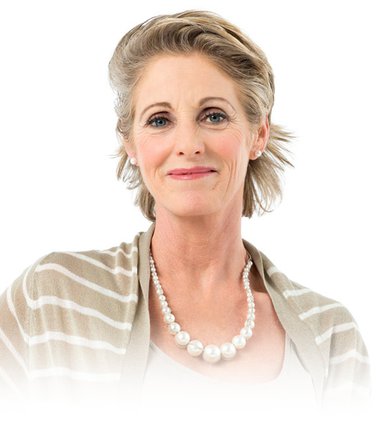 MediFacials
At Outline Clinic in Droitwich, Worcestershire, we have the perfect facial treatment to suit everybody! Our facials are carried out with clinically proven ingredients to reveal a radiant complexion, whilst you relax and enjoy the pampering.
We understand that not everybody wants to have invasive treatments, or to have facials using equipment. There are some people who still want a good, proven facial that is a more relaxing experience. If this sounds like you, then we have the perfect solution! Our MediFacials have been specifically designed to revive and restore your complexion, without using equipment, scary machines and certainly with no needles in sight!
Our Registered Nurse and Aesthetic Expert, Mary White, has developed 3 bespoke facials, tailored to individual skin types and concerns.
Our signature anti-ageing facials use only high strength clinically proven products which have also been developed by Mary White.
All of the products used are paraben free and not tested on animals.
Mary White Anti-Ageing Facial
The anti-ageing facial is designed to increase dermal thickness, detoxify your skin and absorb damaging free radicals leaving your skin looking more youthful whilst minimising fine lines and wrinkles and reducing dull lack lustre skin.
Mary White Spot Prone Facial
Our signature breakout skin facial has been specifically designed for those prone to breakouts from shaving or around their period and who feel too old to be still getting spots.
This facial uses cosmeceutical products developed by Mary White RGN and is exclusively available at Outline Droitwich.
Mary White Skin Radiance Facial
Our "Big Night Out" facial has been designed to help give you a healthy glow and is a great primer for makeup so that you can look your best for any important occasion or celebration.
We use only active products with solid clinical evidence to hydrate and ensure your skin looks as healthy as it can. We have worked closely to develop this facial with Mary White RGN, our highly regarded cosmetic Nurse and it is exclusively available from Outline Droitwich.
Step by Step MediFacials
The first step to take is to book a consultation with one of our highly experienced Clinic Practitioners. You will run through your full medical history and the facial will be explained to you. If you decide to go through with a facial this is often available on the day, or otherwise an appointment will be made for you.

There is very little downtime after the treatment. Sometimes the skin may feel warm and tight after a facial.

Your skin will be cleansed and the appropriate facial will be carried out. Our medical facials take around 45 minutes and depending on the type of facial there may or may not be additional products used.
Summary of treatment
Procedure Time 45 mins
Downtime None expected
Anaesthetic None
Risks / Complications None expected
Back To Work Immediately
Duration Of Results Recommended monthly
Results Results visible immediately, and maintenance recommended monthly
| MediFacials | | |
| --- | --- | --- |
| From £60 for 45 mins | | |
| Upgrade price £30 for 45 mins | | |