Dermaplaning Birmingham
Eliminate peach fuzz and reveal radiant skin, available exclusively in Worcestershire at our Award-Winning clinic
No downtime
Medically led clinic
Suitable for all skin types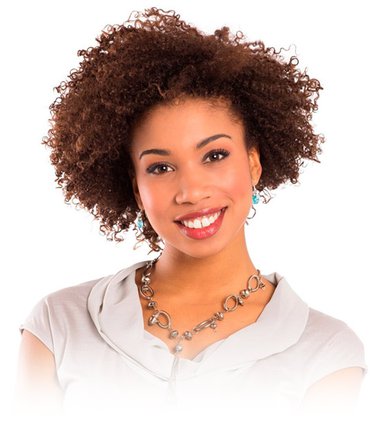 Dermaplaning in Droitwich, Bromsgrove and Worcestershire, near Birmingham, is the answer for women who want to improve the radiance of their skin, improve their complexion and reduce facial hair (peach fuzz). Outline Clinic are a local, friendly and professional aesthetic clinic offering a consultation, please call 01905 795028 to book an appointment.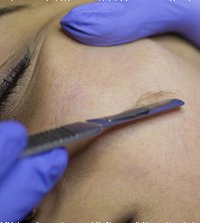 What is dermaplaning?
Dermaplaning is a method of exfoliation whereby the top layer of dulling dead skin cells are gently scraped off in order to reveal a smoother, brighter complexion.

Dermaplaning is a celebrity favourite, specifically among models and actresses. Why? It also eliminates that annoying peach fuzz that cakes up in makeup and can be enhanced by harsh production lighting and high-definition cameras.

Dermaplaning removes all the dead skin cells and also the villous (fluffy) facial hair, leaving the surface very smooth. By removing superficial skin cells, this allows for greater penetration of skincare products and creates a flawless canvas for makeup to glide on smoothly. In fact, cosmetic dermatologists often use dermaplaning to help prepare skin for more intrusive procedures such as resurfacing laser treatments and chemical peels.

Dermaplaning vs Microdermabrasion
Whilst they are both forms of physical exfoliation, the methods are very different. Microdermabrasion sands and suctions dead skin cells, which also helps to uproot clogged pores and blackheads around the nose, mouth and chin. Dermaplaning safely scrapes off the top layer of skin and exfoliates to a far greater extent, so it is well suited for drier skin types and anyone who also wants to get rid of peach fuzz.
Our Bespoke "HydraPlaning" Treatment
We can combine Dermaplaning with our amazing HydraFacial treatment to giev you the ultimate in dewy, radiant skin. After the dermaplaning treatment, your skin will be hydrated and toned with the standard HydraFacial treatment.
Step by Step Dermaplaning Birmingham
The first step to take is to book a consultation with one of our highly experienced Clinic Practitioners. You will run through your full medical history and the treatment will be explained to you. If you decide to go through with Dermaplaning, an appointment with one of our practitioners will be arranged for you.

After the treatment, your skin will be highly sensitive to sun exposure and may already look very pink, so be sure to wear a broad-spectrum sunscreen with SPF 30 or higher to reduce the risk of hyperpigmentation.

Dead skin cells and peach fuzz are removed by gently scraping the face with a sharp blade. The treatment is minimally invasive and not uncomfortable.
Summary of treatment
Procedure Time Up to 30 mins
Downtime Slight redness for a hour or two
Anaesthetic None
Risks / Complications None
Back To Work Immediately
Duration Of Results 4-6 weekly treatments are recommended
Results Immediate reduction in peach fuzz and brighter, more radiant skin
FAQ's About Dermaplaning Birmingham
Many people worry that the removal of the vellous hair (peach fuzz) will mean it grows back thicker and stronger, like a male beard. This is absolutely not the case. It is impossible for fine, downy villous hair to change into terminal hair (coarse, stubbly beard hair). Your hair will simply grow back and return as the same peach fuzz.

Dermaplaning is a painless procedure and can be compared to the sensation of shaving your legs. You will immediately look more radiant with a more even skin tone and texture. All of your peach fuzz will be gone, which is why first-timers say their skin has never felt so soft before.
| Dermaplaning | Prices | |
| --- | --- | --- |
| 1 session | £50 | |
| Course of 6 | £250 | |
| Course of 12 | £450 | |
| Upgrade Fee (as part of HydraFacial) | £44 | |