Hydrafacial
Ultimate complexion enhancing facial to maintain and restore skin health
No downtime
Celebrity favourite treatment
Double Award Winning Clinic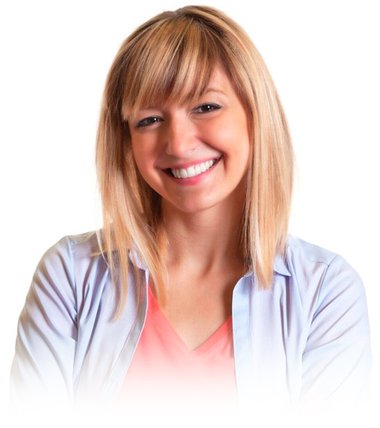 If you are looking for Hydrafacial treatment in Droitwich, Bromsgrove and Worcestershire, then Outline Clinic are the experts in maintaining skin health for life!
What Is Hydrafacial?
Hydrafacial is the ultimate hydra-dermabrasion skin detoxifying treatment. Hydrafacial is used to treat various skin conditions, such as fine lines, sun damage, acne, pigmentation and oily skin. It is also the basis of our "Skin Health for Life" regime, which restores and promotes healthy, radiant skin and is a favourite of many celebrities including Alex Gerrard, Beyonce, Marie Osmond and Kate Winslet.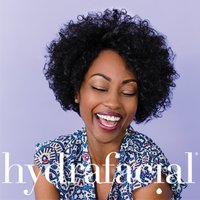 Hydrafacial is a clinically proven, in-clinic procedure that combines cleansing, exfoliation, extraction, hydration, lymphatic drainage, LED treatment and antioxidant protection in one complete treatment. The result is refreshed, velvety skin that is hydrated with improved texture.

The treatment is pain free and most patients report that it is a very pleasurable experience. Your Hydrafacial treatment can be tailored to your individual skin requirements and you can opt for the Express Hydrafacial or the Ultimate Hydrafacial for an antioxidant and peptide boost.
The Hydrafacial Experience
Side effects from the treatment are very rare and the procedure is safe and recommended for all skin types and even those who suffer with sensitive skin.
However, if you have been prescribed Roaccutane for acne within the last 6 months, we would suggest waiting to start your Hydrafacial treatment until you have stopped taking the medicine for 6 months. Also, if you have an active cold sore on your face, then Hydrafacial cannot be performed until it has healed.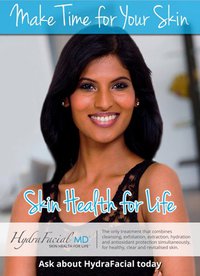 Hydrafacial Can Help.....
Improve the appearance of sun damage
Extract blackheads and whiteheads
Improve acne and spots
Improve appearance of pigmentation and age spots
Dry, patchy skin
Lacklustre or sallow skin
Restore glowing, radiant skin
What do men think of Hydra Facial?
Step by Step Hydrafacial
The first step to take is to book a consultation with one of our highly experienced Clinic Practitioners. You will run through your full medical history and the treatment will be explained to you. If you decide to go through with, A List Hydrafacial, an appointment with one of our practitioners will be arranged for you.

Some slight flushing to the skin may be present for around 1-2 hours. Makeup can be reapplied immediately after treatment if desired. Your skin will feel at its best around day 3-4 after treatment.

The treatment has various stages, some of which will feel wet. There may be very slight tingling when the peel solution is applied. If you are using Vitamin A creams such as retinol, you must discontinue these 2-3 days before the treatment.
Summary of treatment
Procedure Time 60 mins
Downtime None expected
Anaesthetic None
Risks / Complications Allergy, minimal redness
Back To Work Immediately
Duration Of Results Ongoing with maintenance
Results Immediate; best results seen a few days after treatment
Before and After Images
Before

After

+
Before
After
X
FAQ's About Hydrafacial
Initially we would recommend a course of 6 treatment at weekly intervals if you are trying to correct a problem, such as blackheads, oily / acne skin or pigmentation. With "Skin Health for Life" we recommend a Hydrafacial treatment every month to maintain the best results.

Our costs for Hydrafacial start at just £79 for the Express Hydrafacial experience. It is more cost effective to purchase the treatment on our "Skin Health for Life" package, and this works out to around the same cost as a Costa coffee each day!

The treatment is carried out at our bespoke luxury aesthetic clinic based in Droitwich. We have ample free car parking. Your treatment will be performed with the expert hands of one of our skin health practitioners who can advise which regime will best suit your skin needs.
HydraFacial
We have several direct debit plans available for this treatment starting from just £25 per month! We also run "Flawless Fridays" where you can pay for a HydraFacial Express, and upgrade to the full version for free. Direct debit plans available for this treatment starting from just £25 per month! We also run "Flawless Fridays" where you can pay for a HydraFacial Express, and upgrade to the full version for free.
| HydraFacial | Single | Course x 6 | Course x 12 |
| --- | --- | --- | --- |
| Express HydraFacial | £79 | £395 | £711 |
| Skin Health for Life HydraFacial | £99 | £495 | £891 |
| Anti Ageing HydraFacial + Zo Peel | £135 | £675 | £1215 |
| Anti Ageing HydraFacial + Dermabuilder | £135 | £675 | £1215 |
| Anti-Ageing HydraFacial + Britenol | 149 | £745 | £1341 |
| Acne HydraFacial | £99 | £495 | £891 |
| A-List Celebrity Laser Hydrafacial | £145 | £725 | £1305 |
HydraFacial Express - 4 Times per Year
Unlimited 10% savings on all retail skincare products
4 HydraFacial Express Treatments (worth £316)
1 Complimentary Back, Neck and Shoulder Massage
Total value: £361
Package offer: £300
£25 per month for 12 months
Reference: HFE001
HydraFacial Express - 6 Times per Year
Unlimited 10% savings on all retail skincare products
6 HydraFacial Express Treatments (worth £474)
2 Complimentary Back, Neck and Shoulder Massage

Total value: £564
Package offer: £456
£38 per month for 12 months
Reference: HFE002B
HydraFacial Express - 12 Times per Year
Unlimited 10% savings on all retail skincare products
12 Hydrafacial Express Treatments (worth £950)
4 Complimentary Back, Neck and Shoulder Massage
Total value: £1128
Package offer: £828
£69 per month for 12 months
Reference: HFE004