Plasma BT Rejuvenation
Plasma treatment is ideal for skin rejuvenation of fine lines and wrinkles
Double Award Winning Clinic
Celebrity favourite treatment
Appointments 6 days a week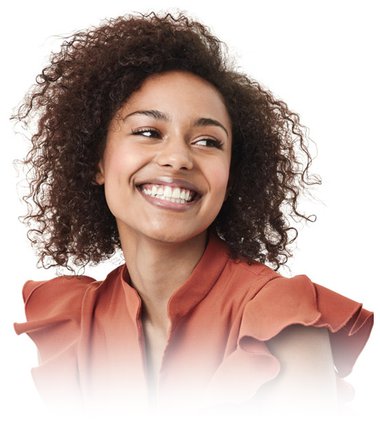 If you are looking for skin rejuvenation treatment in Droitwich, Bromsgrove and Worcestershire, then Outline Clinic are the experts to choose!
About Plasma BT Treatment
Plasma BT is an advanced aesthetic procedure using Plasma. Plasma is the fourth state of matter (as opposed to solid, liquid and gas) and is an ionised gas. This means it holds an electrical charge. Examples of ionised gases are the Northern Lights, and plasma balls you touched with your hands as a child, that gave off fascinating beams of coloured lights.
Plasma rejuvenation can also be used to improve fine lines and wrinkles, especially around the lips and mouth area. The treatment can also be used to remove moles, skin tags, small skin lesions and sun spots.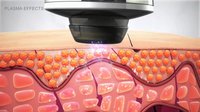 Plasma treatment is ideal for skin rejuvenation of fine lines and wrinkles, and is particularly effective for non-surgical eyebag removal. It works by sublimating excess tissue in the eyelids (both upper and lower) and creates an instant contraction and tightening of the skin.
It is ideal for those people who would not consider cosmetic surgery and want a non-surgical option. Plasma treatment helps to increase the elasticity of skin and aids collagen production.
Plasma Shower Rejuvenation
Our Plasma BT can also be used for rejuvenation. In this mode, known as Plasma Shower, the treatment has no downtime and is pain free. Studies have shown a 14.8% increase in skin density after a single Plasma Shower treatment.
Plasma Shower treatment is a unique treatment that harnesses the Plasma energy and targets a number of skin concerns, including pigmentation, fine lines, dull skin, acne and stretch marks.
Plasma Shower is a treatment that enhances TDD (transdermal delivery) of products. When plasma is applied to the skin, the cell membranes are opened, allowing for deeper penetration of products. This makes them far more effective, and is equivalent to mesotherapy.
Plasma Shower is outstanding for treating acne, as it destroys p-acnes bacteria and at the same time, it sterilises the skin, has an anti-inflammatory effect and reduces oil production by 25%.
Plasma Shower using RRS products for hair growth is a superb way to encourage thickening of existing, thinning hair. It can be particularly helpful after chemotherapy and for those whose hair is thinning.
Step By Step Plasma Rejuvenation
The first step to take is to book a consultation with one of our highly experienced Clinic Nurses. You will run through your full medical history and the treatment will be explained to you. If you decide to go through with Plasma BT treatment, an appointment with one of our nurses will be arranged for you.

The treated area will swell and this can last 24-48 hours. The treated area will covered in small crusts for up to 7 days which cannot be exposed to water, so you will need to refrain from showers for 1-2 days.

The area will be number with cream prior to treatment. The plasma probe is held near the area. A slight noise is heard and the area may feel warm after treatment.
Summary of Treatment
Procedure Time 30-45 minutes
Downtime Up to 7 days
Anaesthetic Topical
Risks / Complications Infection, swelling, low scarring risk
Back To Work 24-48 hours
Duration Of Results 2-3 years
Results After 3 sessions
Before and After Images
Before

After

+

Before

After

+
Before
After
X
| Plasma BT Rejuvenation | Single | Course of 3 |
| --- | --- | --- |
| Non-Surgical Eyelids Upper or Lower | £325 | £795 |
| Non-Surgical Eyelids Upper and Lower | £475 | £1095 |
| Small Areas (e.g. lip lines) | £225 | £550 |