Botox Treatments for Wrinkle Relaxing
Achieve a smoother, wrinkle free appearance with Botox at Worcestershire's Premier Aesthetic Clinic
Natural looking results
All injections administered by medical experts
Double Award Winning Clinic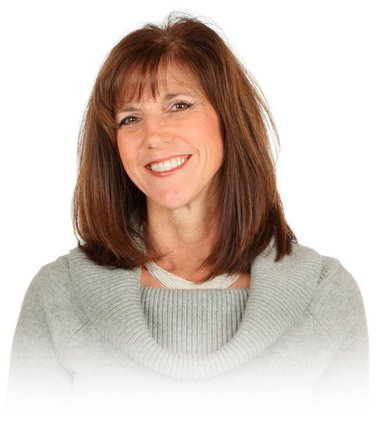 If you are looking for the best Botox treatments in Droitwich, Bromsgrove, Worcester or Worcestershire, then Outline Clinic are the experts. Call us today for a no obligation consultation on 01905 795028.
What Is Botox?
Botox or Azzalure are prescription preparations of Botulinum Neurotoxin, a simple, non-surgical treatment that can temporarily smooth moderate to severe wrinkles between the brows, across the forehead and around the 'crows feet' or laughter lines. Botox treatment is an alternative to surgery and is safe, simple and effective. We havehelped thousands of men and women in the Worcestershire and Worcester areas to eradicate their lines using Botox.
Botox is a type of bacterium belonging to Clostridium Botulinum and has been used as a medical treatment for certain conditions for several decades. Botox is a treatment to reduce lines and wrinkles. Wrinkles can be classified as either dynamic - present when we carry out a facial expression such as frowning, or static - present all the time without any facial movement occurring.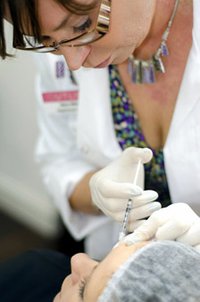 Botox is injected into certain muscles that cause a particular facial expression to occur, and then these muscles temporarily "hibernate" and stop moving for around 3-4 months. The reduction in movement of the muscles acts as a preventative measure to slow down the appearance of lines and wrinkles. Furthermore, because the muscles relax then so does the skin over the top of the muscles; this can also help static wrinkles improve.
What Outline Clinic Offer
At Outline Clinic we offer different brands of toxin, so we can tailor the treatment to suit the individual, rather than offering a "one type fits all" solution. In the hands of our advanced practitioner, independent prescriber Mary White, treatments aren't just restricted to the upper part of the face. We are also able to offer solutions for:
Eyebrow lifting
Jowl lifting using the "Nefertiti Lift"
Mouth treatments including "marionette lines" and lip fullness
Nasal "bunny lines"
Eye Opening
Gummy Smiles
Bruxism (teeth/jaw clenching)
Botox treatments provide a simple introduction to facial rejuvenation treatment. They offer a safe, essentially painless treatment that requires no downtime and many of our patients from the Worcestershire area have the procedure carried out in their lunchtime! However, Botox is a prescription only medicine and as a result it should only ever be administered and prescribed by a qualified medical individual.
Step by Step Botox Treatments for Wrinkle Relaxing
The first step to take is to book a consultation with one of our highly experienced Clinic Practitioners. You will run through your full medical history and the treatment will be explained to you. If you decide to go through with Wrinkle relaxing treatment, an appointment with one of our practitioners will be arranged for you.

You may experience a headache after treatment and this is not uncommon. There is a risk of bruising and swelling. The treatment will start to take effect after 7-10 days. There are risks associated , especially with an alteration of the position of eyebrows after Botox treatment.

You will be asked to make certain expressions, such as frowing or smiling. The areas to be injected will be marked and the Botox is then injected with a very fine needle. The treatment is not usually painful. You must avoid rubbing the area for a couple of days.
Summary of treatment
Procedure Time 5-10 mins
Downtime None expected
Anaesthetic None
Risks / Complications Infection, bruises, drooping brow, allergic reactions (e.g. swelling)
Back To Work Immediately
Duration Of Results 3-4 months
Results Results noticeable after 7 days
Before and After Images
Before

After

+

Before

After

+
Before
After
X
| Wrinkle Relaxing | | |
| --- | --- | --- |
| Prices From £130 | | |
| Direct Debit packages for Botox start at £25 per month | | |