Active Acne Treatments
Achieve a clearer compexion and tackle the distressing condition of acne with help from our expert team
CQC Registered Clinic
Appointments 6 days a week
Multi-faceted approach to target the root cause of acne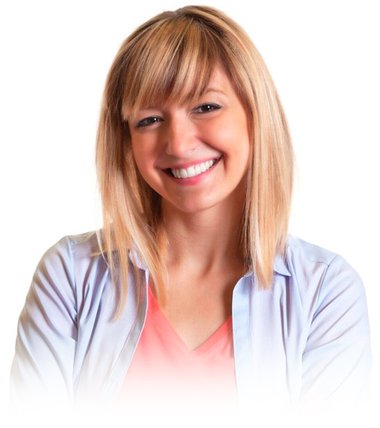 Looking for better results to get rid of active acne or acne scarring? Then the Outline Clinic acne Droitwich, Worcestershire clinic is here to help. Perhaps you have never looked into acne treatments previously, or have been cautious in seeking out acne treatments because you have been worried about costs, or the effectiveness of the treatments? Then the Outline Clinic acne Worcestershire team are on hand to assist you, with a great service and great prices; for your consultation call 01905 795028.
Outline Clinic offer a state-of the-art clinic for those looking for acne treatments Droitwich, Worcester or the further Worcestershire area. Prescribing Nurse Mary White has many years experience in helping patients suffering with acne to look and feel better about themselves.
Acne is a common problem affecting many of us during our teenage years, but many people continue to suffer in later life, well into their 30's and 40's. It is also becoming increasingly common to see adult-onset acne, where someone has never suffered during the typical teenage years, and then starts to suffer with spots and acne ell into adulthood. Extreme acne can leave the skin with acne scarring that can be disfiguring and will leave the sufferer feeling insecure.
What Causes Acne?
The sebaceous (oil producing) glands present in our skin can be adverseley affected by hormonal changes and start to produce excessive oil in acne sufferers. This in turn leads to an increase in P-acnes (the bacteria that are responsible for producing spots) bacteria. In addition, the dead skin cells that line the pores start to build up with the excess oil that is produced and then they block the pore causing a plug known as a comedone. These are either infected and open (blackheads) or non infected and closed (whiteheads).
Treatments For Acne
We believe it is important to target the cause of acne from all angles, rather than just treating the symptoms by the use of antibiotics, which is a cheap "quick fix" that doesn't address the cause of the problem.
Mary our Prescribing Nurse usually recommend a multi faceted approach which includes:
Topical treatments such as tretinoin to reduce oil production and keratolytic products to break up dead skin cells such as Benzoyl Peroxide
Prescription skincare such as the ZO Medical range, developed by renowned Dermatologist Dr Zein Obagi MD
Oral antibiotics if necessary
HydraFacial anti acne treatments
LED phototherapy such as the blue light during HydraFacial to kill the P-acnes bacteria
Skin peels, which combine a procedure of cleansing, exfoliation, extraction, hydration and protection
At Outline Skincare we offer an initial consultation with our Prescribing Nurse, who will advise the best course of action from our range of acne treatments and solutions. At each stage we target the acne effectively to avoid it returning, this includes:
breaking down dead skin cells that block pores
reducing inflammatory responses
killing micro-organisms
reducing sebum production
inhibiting acnes bacteria proliferation.
Before and After Images
Before

After

+

Before

After

+
Before
After
X
FAQ's About Active Acne Treatments
We only recommend and prescribe medical grade skincare products in our Droitwich Clinic that are clinically proven to be effective. It is false economy to buy cheap cosmetic preparations. We also target the acne from all aspects and treat the cause of the problem, rather than just try to clear up the existing spots. This is why people have results whilst they are taking oral antibiotics and as soon as they stop the course, the spots are back with a vengeance.

By squeezing spots you may inadvertently spread the P-acnes bacteria and cause recolonisation of the spots. Also, squeezing aggravates the area and can lead to unsightly acne scarring.

It is important to persevere with treatment. Whilst some improvement may be visible within a week or so, it will take 2-3 months before changes in the skin start to make a visible improvement. Also, some prescription creams that we recommend may initially cause irritation to your skin so its important to be patient and persevere with treatment.

There is little medical evidence to suggest that eating foods like chocolate or high fat "fast food" types contribute to making acne any worse. However, eating a good diet that is high in fresh fruit, fibre and vegetables, will have a positive benefit to your overall health and well being.