Polycystic Ovary Syndrome
Address some of the unwanted symptoms of PCOS with the help of our expert medical team
Laser hair removal for hirsutism
Skin peels for spots and skin complexion
Treatment administered by medical experts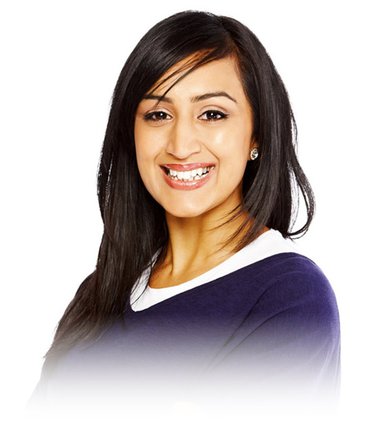 If you are suffering with Polycystic Ovary Syndrome and are looking for a way of reducing unwanted hair, then Outline Skincare Clinic in Droitwich, Worcestershire are the experts. We have helped thousands of women with PCOS in the Worcester and Midlands areas to remove excessive hair.
Polycystic Ovary Syndrome (PCOS)
A common and distressing condition that affects millions of women in the UK.
Some of the symptoms of PCOS include:
Fertility problems
Weight gain
Excessive, unwanted hair growth (hirsutism) - usually on the face, chest, back or buttocks
Acne
The symptom we are able to help with at our Droitwich Clinic is unwanted hair growth.
Women with Polycystic Ovary Syndrome have higher levels of male hormones, or androgens, and this causes what is known as androgynous hair growth – in other words – hair growing in areas we associate with males, such as the chest, face and back.
Obviously PCOS is a very distressing condition and we understand the complexity of the problem and our experts are able to help with unwanted hair removal.
About Laser Hair Removal
At our Droitwich Laser Hair Removal Clinic, we understand the complex nature of PCOS and we are experts at treating unwanted hair. We have helped thousands of women in the Worcestershire area to reduce this symptom of PCOS.
We have lasers at our clinic that are suitable and safe for all skin types. We use a medical grade laser, which is not to be confused with IPL machines that are often found in beauty salons. Our lasers are specifically designed to remove unwanted hair and we only offer treatment with the latest gold standard equipment. Some IPL's (or intense pulsed light sources) can cost as little as £300! Our Candela GentleMax laser is often found in UK NHS Dermatology Units and costs tens of thousands of pounds to purchase.
To find out more about how laser hair removal works, then visit our page, which details the treatment.
At Outline Clinic in Droitwich we have three Class 4 lasers and for laser hair removal you will be treated on a laser that is suitable for your skin type. For paler skins we use the Candela GentleLase Alexandrite laser and for darker skins we use the Candela GentleYag long pulsed Nd:YAG laser.
Laser hair removal is an effective way of removing unwanted dark, coarse hair from all areas of the face and body, and for those suffering with PCOS it is one of the only long term solutions available.
Topical Prescriptions
Some fine, blond hair on the face can be particularly difficult to treat effectively with lasers and we may also recommend using topical prescription creams to slow down the growth of hair.
Some topical drugs such as eflornithine can slow down the rate of hair growth on the face. This is an FDA-approved prescription product that slows down hair growth when used on the face, by interfering with an enzyme that acts on the hair follicle which is necessary for hairs to grow.
This treatment works slowly and steadily and is helpful when used in addition to a course of laser treatment for sufferers of PCOS. It is suitable for all skin types.
Benefits:
Is FDA approved
Is available by prescription only
Reduces the rate of hair growth where applied as directed, so over time you shave/tweeze/wax less
Tested in women of multiple ethnicities
Does not permanently remove hair or "cure" unwanted facial hair
Is not meant to be used alone but, rather, in conjunction with any hair removal technique already being used
Eflornithine cream is rarely available on the NHS or prescribed by your GP as it treats a cosmetic problem. At the Droitwich PCOS Outline Clinic, we are experts in tackling unwanted hair for those suffering with Polycystic Ovary Syndrome and can prescribe topical and other prescriptions on a private basis.
We are a specialist aesthetic and laser centre for the treatment of hirsutism and unwanted hair caused by hormone imbalances and Polycystic Ovary Syndrome.
We are happy to take on referrals from PCT's and individual G.P's for laser hair removal treatment for sufferers of Polycystic Ovary Syndromw, as well as for a variety of other treatments, such as acne, pigmentation problems, Scarring, Warts, Verrucas and Skin Tags.