Eyelash Growth Treatment
Conditions lashes to help protect growth cycle
Thickens lashes
Not damaging to existing natural lashes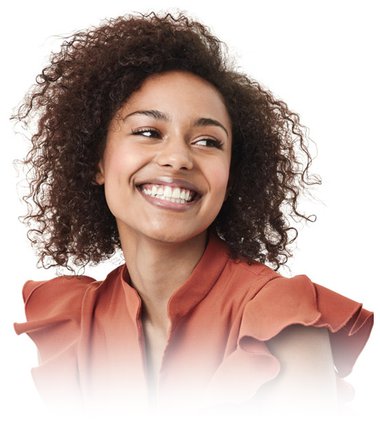 If you are suffering with sparse and thinning eyelashes, then Eyelash Growth treatment using a medicine called Latisse can help.
What Is Latisse?
As we age, eyelashes can become more sparse and start to thin out. People who suffer with a condition called hypotrichosis (having inadequate lash thickness and length) can also see improvement when using Latisse.
Latisse is a prescription medicine containing Bimatoprost 0.03%, which is an ophthalmic medicine that is used to reduce intraocular eye pressure (IOP) in those who suffer with glaucoma or very high blood pressure. As with many medicines, a side effect was noticed among patients using Bimatoprost eyedrops, in that they remarked that their eyelashes were increasing in length and thickness! This led Allergan, the makers of Botox, to develop Latisse as a medicine specifically for eyelash enhancement.
There are other eyelash enhancement solutions available for purchase, but Latisse is the only FDA approved, prescription medicine for eyelash growth. Having FDA approval means its safety and efficacy has been rigorously tested.
Specifically, patients treated with LATISSE in the clinical study experienced a:
25% increase in lash length
106% increase in lash thickness/fullness
18% increase in lash darkness
Latisse is designed to be a home application product to enhance and beautify your eyelashes. There are some side effects, which include irritation and very rarely, a change in the pigmentation or colour of your iris (the coloured part of your eye). Our prescribing nurse, Mary White, will discuss whether you are suitable for Latisse at consultation.
FAQ's About Eyelash Growth Treatment
It is believed that Latisse increases the anagen stage of growth of eyelashes. Anagen stage is the active growing phase before hairs on any part of our body fall out. By increasing the anagen stage of growth, eyelashes get a chance to grow thicker and longer before falling out.

Latisse is an ophthalmic eye product. Whilst it is not designed to be applied into the eyes as a solution, you do not need to rinse it out if it gets into your eyes by accident, as it is not expected to cause any harm. Do not apply Latisse to your lower lashes.

Latisse is the only FDA approved medicine specifically for enhancing and thickening eyelashes. Whilst there are other eyelash conditioners available, these are cosmetic only preparations, and Latisse is a prescription medicine that has been rigorously tried and tested for your safety.

Latisse is a prescription only medicine, and a face to face consultation with the professional prescribing it for you is compulsory. There are associated side effects with Latisse, and while these are usually mild and can include itching and irritation, it is important that it is applied under medical supervision. Please do not attempt to purchase this medicine online, as there are cheap counterfeit products available and you are applying the drug to your eyes and they may cause eye damage!
| Eyelash Growth Treatment | | |
| --- | --- | --- |
| From £75 per bottle | | |
| | | |