Tixel Rejuvenation
Fractional skin rejuvenation using patented technology
CQC Award-Winning Medical Clinic
Open 6 days a week
Natural Looking Results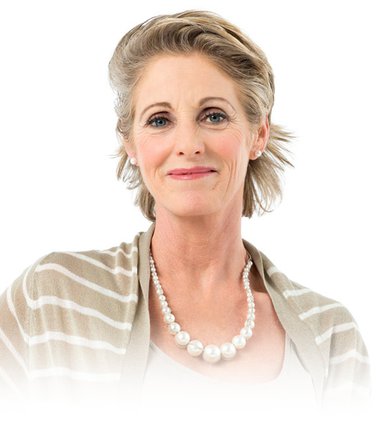 If you are concerned with fine lines and signs of ageing, then Tixel treatment may be the answer and Outline Clinic in Droitwich, Worcestershire are the experts!
We have helped thousands of men and women with Tixel treatment in Droitwich, Bromsgrove and Worcestershire to be more confident when they look in the mirror.
What is Tixel?
Tixel is a unique treatment that works using heat, directly applied to the skin, to produce effects of anti-ageing. Tixel can be used on any areas, such as face, neck, décolleté, hands – it's also amazing for tightening the eyelids. Tixel treatment is safe and non-invasive with downtime that can be tailored to each individual.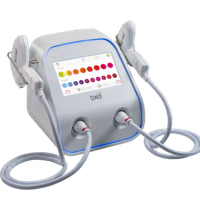 Unlike other treatments that tighten the skin, Tixel is not a laser, or an ultrasound device and it is not based on radiofrequency. Tixel uses a grid of 81 tiny pyramids on a ceramic plate, which can deliver the heat to skin in a controlled manner.
The pyramids are only in contact with the skin for a fraction of a second, which causes microscopic channels to be created. Topical products and nourishing ingredients can then be administered through these microchannels. The micro-damage caused by the heat is harnessed to encourage new collagen growth, by using the natural healing process.
Step by Step Tixel
The first step to take is to book a consultation with one of our highly experienced Clinic Practitioners. You will run through your full medical history and the treatment will be explained to you. If you decide to go through with Tixel an appointment with one of our practitioners will be arranged for you.

Some slight flushing to the skin may be present for around 1-2 hours. Makeup can be applied after 3 days. You will need to apply Cetaphil Moisturiser 5 times a day for a week.

The treatment has various stages, some of which will feel hot. There may be slight tingling over sensitive areas. We can apply anaesthetic cream before treatment, although results are better without. We can advise you.
How Tixel Works
After the pyramids have been in contact with the skin, the epidermis becomes dried out at the site of treatment. These tiny dots that are visible after treatment, form a microcrust which flake off after a couple of days. New epirdemis forms and the results are fresher skin, with less visible pigmentation and fine lines.
At the same time that the microcrusts are healing, the dermis (lower part of your skin) has been exposed to heat and coagulation. Fibroblasts are stimulated and in turn, they switch on a collagen-inducing cascade. This is what improves sagging, scarring and fine lines.
Specific Tixel Treatments
Tixel Glow
Our "Glow" Tixel treatment (sometimes known as MezoTix) is a non-ablative treatment and is perfect for people "on the go" who cannot afford any downtime. It is a lunchtime treatment, after which you could go back to work as makeup can be reapplied straight away.
Tixel Glow is great for freshening skin, very mild pigmentation and skin brightening. You will require a course of 3-6 Tixel Glow sessions, which will require annual maintenance.

Tixel Intense
Tixel Intense is partially ablative, as higher parameters are used. There will be a short period of downtime, and makeup cannot be applied until 3 days after treatment. Tixel Intense is suitable for more promounced sun damage, sun spots and acne scarring. It is also the safer treatment for darker skin types, where Tixel Hi-Intense treatment is not suitable.
You will require a course of 3 treatments, which will require annual maintenance. There will be some swelling and redness after the treatment.

Tixel Hi-Intense
Tixel Hi-Intense is the full ablative treatment, with multiple passes of the heat pyramids. This is recommended for deeper lines, deeper scarring and more pronounced sun damage.
There is more downtime associated with Tixel Hi-Intense, and swelling can last 2-5 days. Makeup cannot be applied until day 4 after treatment. You should expect to have redness that persists for around a month after treatment.
You will require a course of 3 treatments, every 8 weeks, which will require annual maintenance.
Summary of Treatment
Procedure Time Treatments usually take around 30 minutes
Downtime 2-3 days
Anaesthetic Local anaesthetic may be applied
Risks / Complications Redness for a few days, need to avoid the sun during treatment
Back To Work Back to work after 2 days
Duration Of Results Results last around 12 months
Results Annual maintenance required
Before & After Images
Before

After

+

Before

After

+

Before

After

+
Before
After
X
FAQ's about Tixel
Tixel treatment is really just a heat sensation. Most patients tolerate it without the need for local anaesthesia, although this can be applied if necessary. After the treatment, skin feels like it has been sunburnt for a couple of hours.

You must keep the skin hydrated after Tixel treatment. We will supply you with Cetaphil moisturiser as part of your treatment, which you apply 5 times a day for 7 days. You must not wear any makeup for the first 3 days after Tixel.

For 2-3 days after full ablative treatment, there will be small grid patterns on your skin with tiny dots. These form microcrusts which can be visible for a couple of days. After 3 days, you can apply makeup and it's very difficult to tell you've had any treatment!

The results with Tixel will be best after a course. We recommend at least a course of 3 sessions. You will require annual maintenance to keep the results looking amazing!