Lip Enhancement
Achieve the lips of your dreams at the hands of our expert medical professionals
Natural looking results
Appointments 6 days a week
Double Award Winning Clinic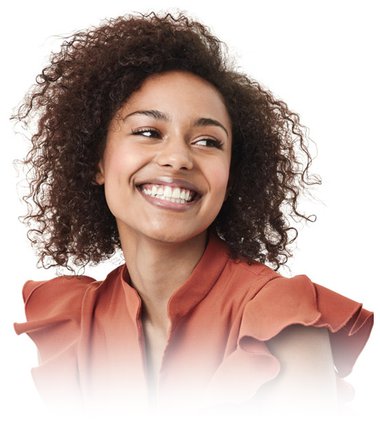 Trying to find lip filler treatments in Droitwich, Worcestershire and Bromsgrove? Outline Clinic is a professional skin care clinic situated in Droitwich, and so serves those looking for lip filler injections in Worcester and further Worcestershire areas too. We're the experts, so let us look after you. Call us on 01905 795028 to organise your consultation with our nurses.
What Is Lip Enhancement
Most of us long for beautifully shaped lips - perfectly symmetrical, beautifully shaped and hydrated. After all... according to the old biblical proverb 'The Eyes are the Window to the Soul' and if that is the case then surely the lips must be the door!
However, in reality, many of us suffer with dry, chapped, misshapen lips and as we age our lips lose the volume they had in youth. Lips start to turn inwards and develop lipstick 'bleeding' lines. Mouth corners droop and give us a sad appearance.
Many patients in the Worcestershire, Droitwich, Bromsgrove and the surrounding areas attend our clinic for lip enhancement. However, there is still a lot of anxiety around the treatment of lips and most of us have seen celebrities on TV with lips that look 'overdone'. This causes a lot of unnecessary worry and fear that lips will look unnatural.
Our clinic nurses have over 35 years combined experience in the enhancement and augmentation of lips. Their expert eye and attention to detail mean that you will have the beautiful lips you have longed for, with lovely, natural results.
The Lip Enhancement Procedure
Lip Enhancement Treatment is carried out at our bespoke clinic in Droitwich, Worcestershire and usually takes no longer than 30 minutes. The procedure carries minimal discomfort, despite the common misconception that it is dreadfully painful. Furthermore, all of the lip products that we use have Lidocaine (anaesthetic) premixed in them to make the treatment more comfortable.
We use several different types of dermal filler for lip enhancement, but the ones we use most frequently are Juvederm Ultra, Juvederm Vycross and Aliaxin. Each of these dermal fillers have different effects and give different results, so the look and effect you desire is achievable and will be discussed in full during the consultation.
Lip enhancement usually involves treating the vermillion border (the lip edge where the skin meets the lips) and the body of the lips to give as much or little volume as desired, any lipstick 'bleed' lines and the philtrum ridge (the lines that run down from your nose to the cupids bow in your top lip).
Step by Step Lip Enhancement
The first step to take is to book a consultation with one of our highly experienced Clinic Practitioners. You will run through your full medical history and the treatment will be explained to you. If you decide to go through with Lip enhancement, an appointment with one of our practitioners will be arranged for you.

The lips may swell and this can last 24-48 hours. Bruising can occur which can be covered with camouflage cream or dark lipstick. Very rarely more serious complications can occur and this will have been explained at consultation.

Your lips will be numbed using an anasethetic injection similar to ones the dentist gives you. You should not feel the treatment. Your lips will be enhanced to your specification.
Summary of treatment
Procedure Time 30 mins
Downtime 2-3 days
Anaesthetic Local anaesthetic injection
Risks / Complications Asymmetry, bruising, infection, swelling
Back To Work 2 Days
Duration Of Results 6-9 months
Results Immediate
Before and After Images
Before

After

+

Before

After

+

Before

After

+

Before

After

+

Before

After

+
Before
After
X
FAQ's About Lip Enhancement
After treatment, lips may appear swollen and feel a little tender for a few days but this subsides very quickly. Advancements in the method of treatment makes Lip Enhancement a relatively painless procedure.

The results from treatment are visible immediately and the lip enhancement products that we use typically last from 6 months, however, Juvederm Volbella can last around 12 months.

Our nurses have been carrying out this treatment for years and it is just as important to us that the result is natural and in harmony with the shape and size of your facial features. We do not advocate over filling lips or creating lip size and shape that is out of proportion with your natural appearance.
| Lip Enhancement | | |
| --- | --- | --- |
| Prices from £190 | | |
| | | |
Lip Enhancement Treatment twice yearly
Unlimited 10% saving off all retail products
2 Lip Enhancement Treatments of 1ml dermal filler(worth £380)
One complimentary Dermaplaning Session (worth £44)
Total value: £404
Save £44 and unlimited 10% discount on retail products.
Package offer: £360
12 payments of £30 per month = £0.96p per day
Reference: LIP001