Meet The Team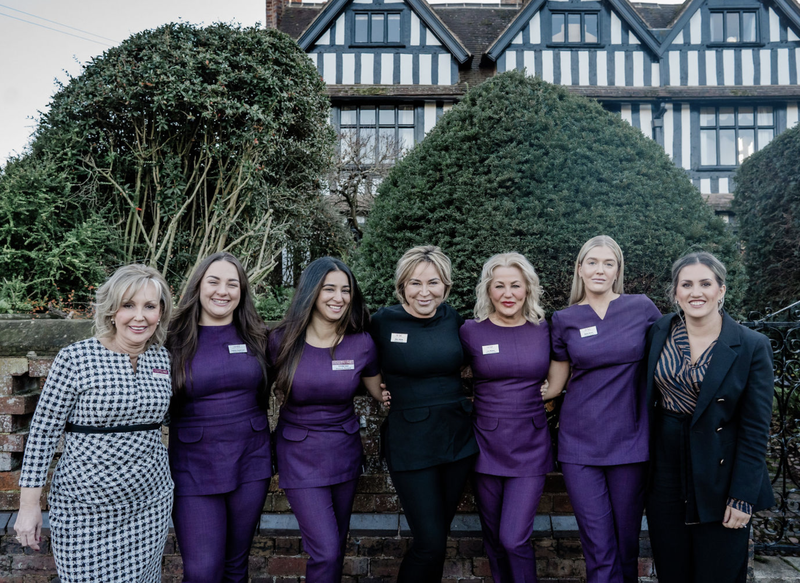 Over the years we have established a strong team of professionals to deliver the highest standards of care.
All of our staff are highly trained in extensive courses to ensure your safety during any treatment we provide.
Our medical professionals include Registered Nurse Mary White, who has 25 years experience in medical and laser aesthetics. Mary's qualifications include Independent Prescribing, a speciality in medical laser applications and a BA(Hons) degree.
Mary heads up the team herself, so you can be certain her exacting standards are passed on as a culture of excellence throughout the team.
Team Members
MARY WHITE RGN BA(Hons)

NIP DIRECTOR & CLINIC NURSE

Mary has been a Registered Nurse for 29 years and leads the Outline Clinic Medical Team. She has worked in the medical cosmetic and aesthetics field since 1993, and has previously specialised in lasers within the Dermatology sector. Mary has over 20 years experience with dermal fillers, starting off with Collagen™ in the early 1990's and was around for the advent of the modern HA (Hyaluronic Acid) fillers that we see today.

During 2007-2011, Mary was the UK Clinical Nurse Trainer for both the Candela and Cynosure Laser Corporations. This role involved training other nurses, doctors and surgeons in the use of medical lasers in the Dermatology Sector. Mary was the UK trainer for the Cellulaze laser – the UK's first FDA approved laser for the reduction of cellulite – and is proud to have worked alongside Dr Eduard Krulig (the man behind Amelan Pigmentation Treatment) in his clinic in Tenerife.

Mary established the Outline Skincare clinic in 2001 and is proud to have seen it grow over the years into the success that it is today. As an Independent Nurse Prescriber, Mary is one of approximately 2% of British Nurses who hold this qualification. She is also a member of the British Medical Laser Association and British Association of Cosmetic Nurses.

When not at work, Mary enjoys gardening and playing the piano, not particularly well, for those of a certain age - think Les Dawson!!

HOWARD DAVIES

Finance Director

After working for 30 years as a Solicitor, Howard is now working in the clinic, on the administration and legal team. He has been the Financial Director of the clinic for some years, but has, until now, held a non-executive role.

Howard is looking forward to learning about the aesthetic industry and bringing his skills to new challenges.

In his spare time, Howard enjoys golf, football, travelling the world to watch cricket and working in his garden. He is also a railway enthusiast.

MELANIE HOLLOWAY

Receptionist

Mel has been working in the retail beauty profession for over 13 years.

She's holds an NVQ3 in Beauty Therapy but prefers the admin and sales side, so this is a perfect mix for her.

In her spare time she enjoys spending time with her husband, 2 children and cat who keep her busy! 

She enjoys getting dressed up and socialising with her friends when she has the time.  

SUNDAS IQBAL

AESTHETIC THERAPIST

Sundas is a fully qualified NVQ3 beauty therapist, also trained in hairdressing. Having started work at the age of 17 in a well-known franchise chain she began her career not knowing what she wanted to become. Having experienced the hair dressing industry she decided to then move to beauty, which became her passion.

She has been in the aesthetic profession for well over 10 years and has huge experience in medical needling, IPL and laser hair removal, skin peels, laser tattoo removal, dermaroller, plasma shower, hydrafacial and CoolSculpting.

Having joined Outline Clinic, she's looking forward to expanding her knowledge on skin care and the treatments provided.

In her spare time Sundas is a full time mum to a little boy so doesn't get much time, but loves to read and take long walks and socialising when she can.

LISA WESTON

AESTHETIC THERAPIST

Lisa is a fully qualified NVQ3 Beauty Therapist and has over 20 years experience in the beauty industry.

Having worked in a beauty environment for over 10 years, she then joined Virgin Atlantic as an in-flight beauty therapist. For the last 12 years Lisa has run her own beauty business from home whilst raising her 3 sons, who keep her very busy!

Lisa provides the following treatment at Outline Clinic: HydraFacial, Laser Hair Removal, Laser thread vein removal, dermaplaning, plasma shower, massage, CoolSculpting, medifacials, skintag removal and foot peels.

Lisa enjoys running with her dogs and spending time with her partner and boys.

ELLENA HIGGINS

Aesthetic Therapist

JADE LOBODA

Aesthetic Therapist

SARAH RAINE

Aesthetic Nurse Prescriber

Sarah is a qualified surgical and medical teaching nurse and has also been an independent nurse prescriber since 2010. Sarah has been a medical aesthetic nurse since 2005 and has worked for the biggest Surgical and Medical Non surgical private companies across the UK.

Sarah offers expert knowledge in treatments that help reduce the appearance of ageing and also problematic skin.

Sarah has been an Obagi ambassador for Obagi Medical skin range for the last 5 years and is so passionate about this skincare range that she has used nothing else for the last 14 years and believes it is the gold standard of skincare.

When not in clinic, Sarah's passion is travelling, music and having fun.

EMELINE HARTLEY

Registered Nurse

Emeline Hartley is an Advanced Nurse Practitioner with over 20 years of experience within the aesthetics profession.

Emeline has gained substantial experience over many years complimented by a natural artistic talent, always working in a safe clinical environment. She has a caring and compassionate understanding of patient needs and concerns, honed by many years working in NHS A&E departments and on the wards. Regular attendance of masterclasses covering the most cutting-edge aesthetic medical treatments allied with a driving passion for facial sculpting and re-contouring underscores the desire to create a natural appearance using, in the words of Emeline, a 'less is more' approach.

When not in clinic, Emeline enjoys spending time with her family and multiple pets. She is passionate about animal welfare, and could see herself running an animal shelter!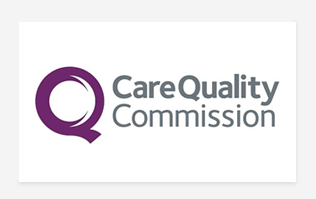 Choose A CQC Registered Clinic
When you are choosing your cosmetic provider, we believe that your safety and well-being are paramount. We understand that for many people getting the best deal is important, but we feel that should not be at the expense of your health. We are experts in our field and as a medical led clinic, we don't cut corners and as we are registered with the independent regulator of healthcare provision, the Care Quality Commission, we adhere to rigorous protocols implemented by them.
We only use the highest quality products in our clinic that have undergone rigorous clinical trials to be FDA approved. Whilst this may mean that we don't use the cheapest products it does mean that you are receiving a gold standard treatment in safe hands. You can read and watch videos about our happy patients here.
Clinic Opening Times
Monday10am - 7pm
Tuesday10am - 7pm
Wednesday10am - 7pm
Thursday10am - 7pm
Friday10am - 7pm
Saturday9am - 3pm
SundayClosed
Trust Us - Accreditations
Customer Reviews
Read genuine reviews from local people about our clinic, staff and treatments we offer here