Transgender Laser Hair Removal
Help on your transformation pathway with help from our team of experts
CQC Registered Clinic
Expert, sympathetic team who understand transgender issues
23 years experience in safe laser treatment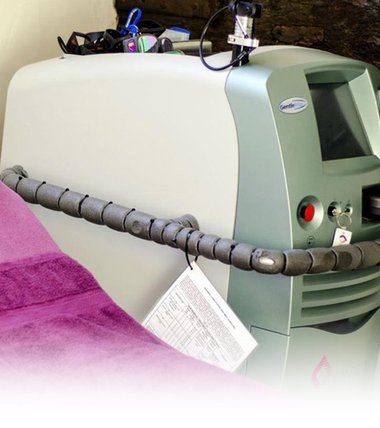 At Outline Clinic in Droitwich, Worcestershire, we are experts in understanding the issues surrounding hair removal for transgender patients. Our laser hair removal treatment is fast, safe and effective and we have experience in working with transgender clinics in London.
Laser Hair Removal For Gender Dysphoria Patients
Patients who are on a care pathway for gender reassignment or gender identity disorder, are often distressed by strong facial hair, which is a very strong gender cue. Fortunately our clinic near Birmingham is able to help with effective laser hair removal treatment.
Facial hair is androgen driven and can be tiresome to treat using traditional methods such as electrolysis. Laser hair removal provides a safe, effective and fast solution for removing unwanted hair in transgender patients.
Our nurse, Mary White, has many years experience of working in Harley Street with one of the UK's leading Consultant Psychiatrists for gender identity patients, Dr Russell Reid. Mary's knowledge about transgender issues, learnt many years ago from Dr Reid stays at the very heart of the clinic and her team reflect the same exacting standards.
Our state-of-the-art laser technology provides our patients with the very best treatment available and the results speak for themselves.
If you have gender dysphoria and want to learn more about laser hair removal we are here to help. Our team understand the problems you are facing and will make sure your treatment is stress-free and reduces any anxiety you may have about the treatment.
We are also able to offer laser tattoo removal in our clinic near Birmingham.
Before and After Images
Before

After

+
Before
After
X