Permanent Make-Up
Achieve the brows of your dreams at our Double Award Winning Clinic in Worcestershire
Celebrity Favourite Treatment
Micropigmentation Machine Method
Natural Looking Results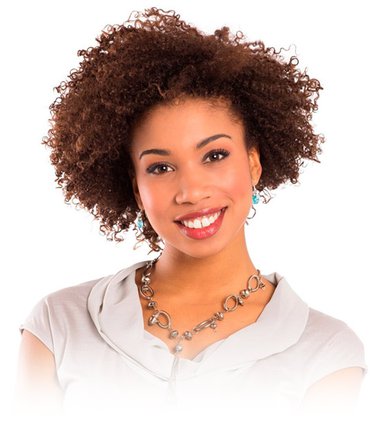 If you are looking to enhance your brows with Permanent Makeup then Outline Clinic in Droitwich, Worcestershire are the experts.
Permanent Make-Up is a form of cosmetic tattooing, using very fine strokes and subtle techniques to give elegant, flawless results.
Permanent Make-Up can be applied to areas such as eyebrows, eyes and lips and the results can be as natural, or as dramatic as you desire.
One of the most popular treatments we are asked about is eyebrow make-up. Our eyebrows frame and define our face, and it is vital to have eyebrows that are perfectly arched and positioned. If we lose our eyebrow hair for example through chemotherapy, or over enthusiastic plucking, then our features can be lost at the same time.
We can restore your brows to their former glory and save time by ditching the eye pencils and brow gels, so you can be ready for the school-run or even a glamorous night out in no time at all! The treatment we offer is the machine, micropigmentation method. Please do not confuse this with cheaper Microblading, which is where the skin is cut with a blade and pigment is placed on the cuts. Micropigmentation lasts longer and is more effective and beautiful.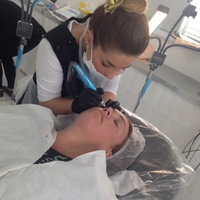 Our therapist Ellie, based at our Outline Clinic Droitwich in Worcestershire, is fully trained in the application of Nouveau Contour Permanent Make-Up.
We are known for our natural results! Don't be afraid of your brows looking over-done or ugly. Our method of treatment creates natural brows, with a single hairstroke effect.
Step by Step Micropigmentation
The first step to take is to book a consultation with our highly qualified Aesthetician. We will run through your full medical history and the treatment will be explained to you. If you decide to go through with Permanent Makeup, an appointment with Ellie will be made for you. You will need an initial skin test with the ink to check for allergies.

The area is likely to crust over for a few days. Do NOT pick or scratch the area as this can lead to scarring or loss of pigment. The area will usually heal within around 2 weeks.

The area you wish to be treated will be drawn on initially for you to approve before we start. We use anaesthetic gel to reduce any stinging sensation. The procedure can take between 90 minutes to 2 hours.
Summary of Treatment
Procedure Time 1-3 hours
Downtime Minimal. Crusts on the area for a few days
Anaesthetic Local anaesthetic gel
Risks / Complications Loss of pigment in certain skin types, asymmetry, allergy to pigment
Back To Work Immediately
Duration Of Results Permanent, but requires annual colour boost
Results Final result seen after 10-14 days
Before & After
Before

After

+

Before

After

+

Before

After

+

Before

After

+
Before
After
X
Frequently Asked Questions
Not as much as you might expect! Our therapists are very gentle, and most people liken the treatment to having their eyebrows plucked. We will also use an anaesthetic gel to reduce the sensation of the treatment.

Permanent Make-up is not something you can remove at the end of your day. It is designed to be long lasting, and whilst the results may be visible after several years, it will require some maintenance in the form of colour boosts, possibly every 18 months or so.

At Outline Clinic we are passionate about "less is more" and the natural look. We believe in maintaining facial harmony and we do not endorse the fake, or plastic-fantastic look! Charlotte has studied the art of make-up over a period of many years and will work with you to ensure that you achieve the look that you desire.
| | | |
| --- | --- | --- |
| Eyebrows Hairstroke | £300 | |
| Lash Enhancement Upper & Lower | £300 | |
| Lash Enhancement Upper or Lower | £250 | |
| Lip Liner | £300 | |
| Lip Blush | £350 | |
| 12 Month Colour Boost | £150 | |
| 18 Month Colour Boost | £200 | |