Laser Skin Pigmentation Treatment
Fade unwanted brown pigmentation spots using the latest laser technology
23 years experience in safe laser treatment
Award winning Worcestershire clinic
CQC Registered Clinic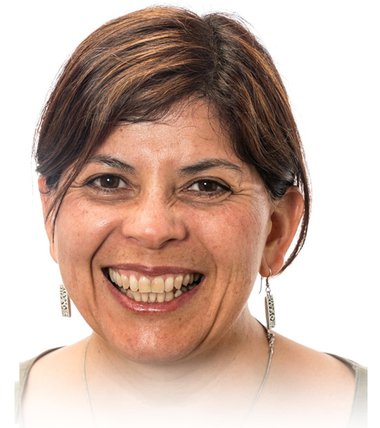 For information on skin pigmentation treatment in Droitwich, Worcestershire, Birmingham and Bromsgrove, or to book a consultation and test patch, please call: 01905 795028. At Outline Clinic we use our experience and expertise to treat a wide range of pigmentation problems.
How The Laser Works
We have two lasers for treating pigmentation problems and during consultation, the area will be assessed and we will recommend which laser will be most suitable for you. We have a long pulsed Alexandrite laser and a Q-Switched laser, with 2 different wavelengths, for treating sun damage and excessive pigmentation in the skin.
Our lasers are suitable for treating epidermal pigmentation such as the problems listed above. We do not usually recommend laser treatment for dermal problems such as Melasma, as other treatments such as Obagi Nu-Derm or skin peels are more likely to be effective.
The energy from the laser breaks up the melanin pigment in the epidermis causing the lesion to lighten with each treatment. Some skin problems, such as freckles or light sun spots, will be removed in just 1-2 treatments, and other darker lesions and brown birthmarks may take up to 5 sessions to fade.
About Laser Pigmentation Treatment
The laser does not damage surrounding tissues and the risk of scarring is very minimal with this laser treatment. It is usual to leave 6-8 weeks between treatments. After pigmentation treatment the lesions will look darker and may develop a light "crust" which is entirely normal. This may be covered with makeup if desired.
It is important to use an SPF 30 or higher during and after skin pigmentation treatment, as sun exposure will cause the lesions to recur. Sun and Age spots will also recur in other untreated areas, and these will require future treatment.
If the information you are looking for is not on this page don't hesitate to pick up the phone to ask one of our specialists any questions you might have about skin pigmentation treatment.
Mary White our prescribing nurse has 24 years experience with these lasers and will be able to help you on your journey to eliminate unwanted pigmented lesions.
Skin Pigmentation Treatment Can Help With The Following:
Cafe-Au-Lait Birthmarks
Sun spots
Age Spots
Lentigines
Freckles
Solar Keratosis
Seborrhoeic Keratoses
Step by Step Laser Skin Pigmentation Treatment
The first step to take is to book a consultation with one of our highly experienced Clinic Practitioners. You will run through your full medical history and the treatment will be explained to you. If you decide to go through with Laser Skin Pigmentation Treatment, an appointment with one of our practitioners will be arranged for you.

The treated lesion darkens within about 5-10 monutes of the treatment. It can become dark brown and even black looking. It forms a micro crust which takes around 10-14 days to fall off. You must not pick or scratch the crusts as scarring will occur. You may apply Aloe Vera gel to the treated area to soothe it. The pigment falls off with the crust.

The laser treatment feels hot and is very fast. You will be required to protect your eyes with goggles during the treatment.
Summary of treatment
Procedure Time Typically 5-10 mins
Downtime Up to 7 days
Anaesthetic None
Risks / Complications Infection, darkening and scabbing, loss of skin pigmentation, irritation, some immediate redness
Back To Work Immediately (may require makeup)
Duration Of Results 1-3 years
Results Results visible around 14 days after treatment
Before and After Images
Before

After

+

Before

After

+

Before

After

+
Before
After
X
FAQ's About Laser Skin Pigmentation Treatment
The risk of scarring from this treatment is very minimal indeed. The laser works by targeting only the melanin in the pigmented area. It does not target surrounding tissues or other skin structures such as blood vessels or water. As long as the treated area is left to heal naturally, there should be no scarring from this treatment.

Most patients state that the treatment is a hot sensation, and is similar to an elastic band being snapped on the skin. Most patients tolerate the treatment well, even on large areas such as the arms or chest. Your skin may feel hot for a few hours after treatment, rather like sunburn, and this is normal.

Our laser for pigmentation problems is only suitable for certain skin types. We can treat Fitzpatrick Skin Types I-III. For Asian and black skin types, we do not recommend laser treatment, as the risk of causing more pigmentation problems is high. We recommend arranging a consultation where our nurse will assess the problem and advise you on the best course of action and treatment.
| Benign Pigmented Lesions | (Nurse) |
| --- | --- |
| Single sunspot (first lesion) | £150 |
| Per Additional | £25 |
| Freckles Cheeks | £300 |
| Freckles Full Face | £450 |
| Hands | £300 |
| Decolletage | £450 |
| Seborrhaeic Keratoses | £150 |
| Per Additional | £25 |